The Routes page shows the currently connected endpoints, the route's creation date, status, and the number of Connectors used to create that route.
Note: Connectors associated with a route cannot be reassigned to different endpoints. Once an endpoint associated with a route is deleted, the route becomes invalid and can no longer be used.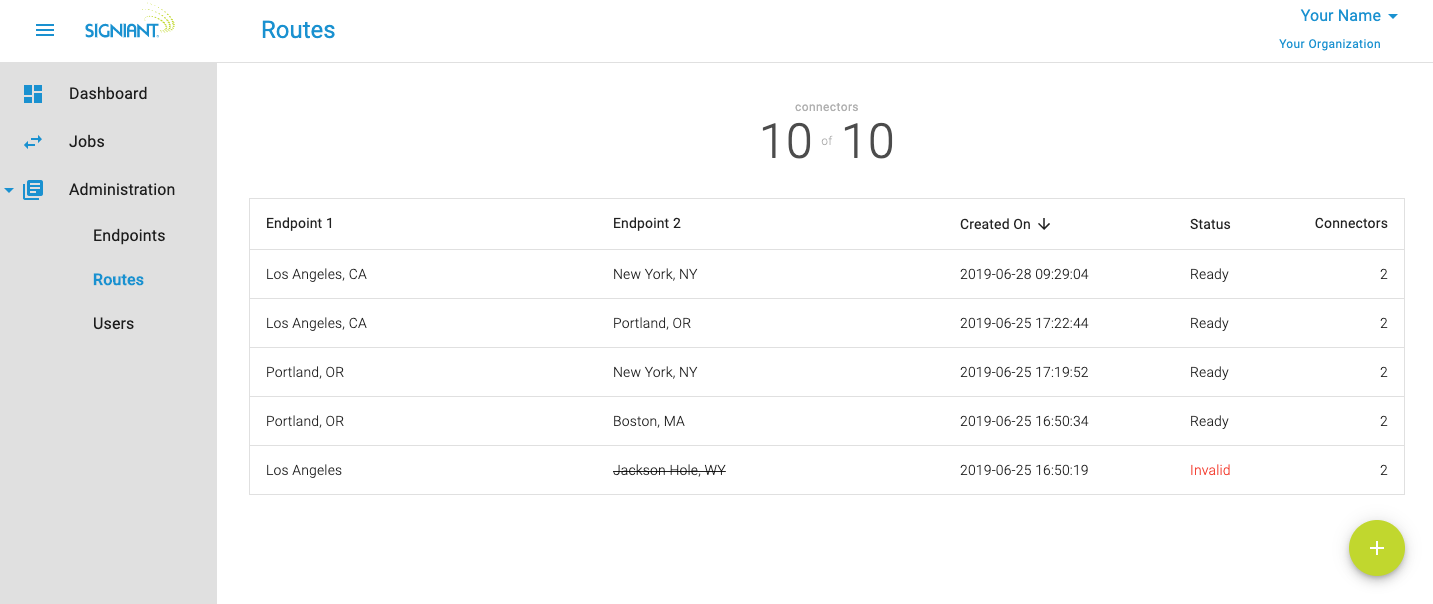 Creating Routes
A route allows you to connect endpoints to allow accelerated file transfers between them.
To create a route:
In your Jet Account, click Routes.
Click the Add button to open the New Route menu.
Select two endpoints to connect.
Click Create.